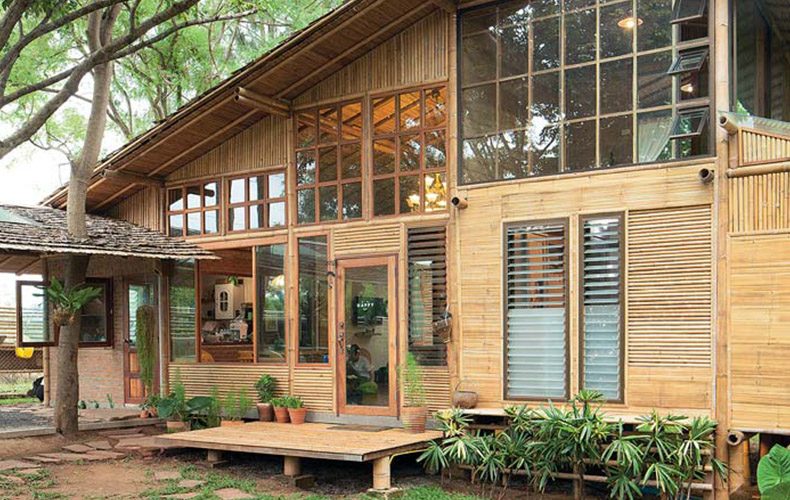 Sep
19
The Bamboo House: Magnificent and Great for the Environment
Bamboo has been used to erect all kinds of modest structures since the dawn of time, mainly in China and later across Asia, the Pacific islands as well as in Central and South America.
The interest for this material has exploded all over the world over the past 15 years. Although bamboo's exceptional qualities—its incredible resistance to compression and extraordinary growth rate—have been known for a long time, it is the discovery of an efficient natural treatment against termites and other insects that have allowed to considerably extend the useful life of bamboo, thus making it possible to consider it as a viable material to build more important dwellings.
This innovation has also allowed architects and designers to have a field day and experiment with different uses for this surprising plant and take advantage of its many benefits, notably its stunning beauty and its natural finesse. 
Spectacular Villas
One bamboo-using creator has stood out from all the others over the last few years.
Elora Hardy
Elora Hardy is a designer and the creative director for Ibuku, a company she has founded in Bali, Indonesia. She grew up on the island before studying in the United States and becoming a pattern designer for Donna Karan, in New York. 
She returned to her home island in 2010 in order to carry on her parents' labour of love: the Green School. Soon after, she founded Ibuku, whose mission is to promote bamboo as the material of the future because of its exceptional qualities.
Ibuku has created the Green Village in Bali, and a small revolution in luxury homes is taking place there thanks to their total integration to their environment while boasting durability, longevity and environmental responsibility thanks to its renewable resource.
Bamboo is part of all the elements that make up those dwellings, from its very structure to the furniture and even the decorative elements.
The scope of those projects is a testament to the versatility of the material as well as of its highly chic aesthetic despite its apparent rusticity.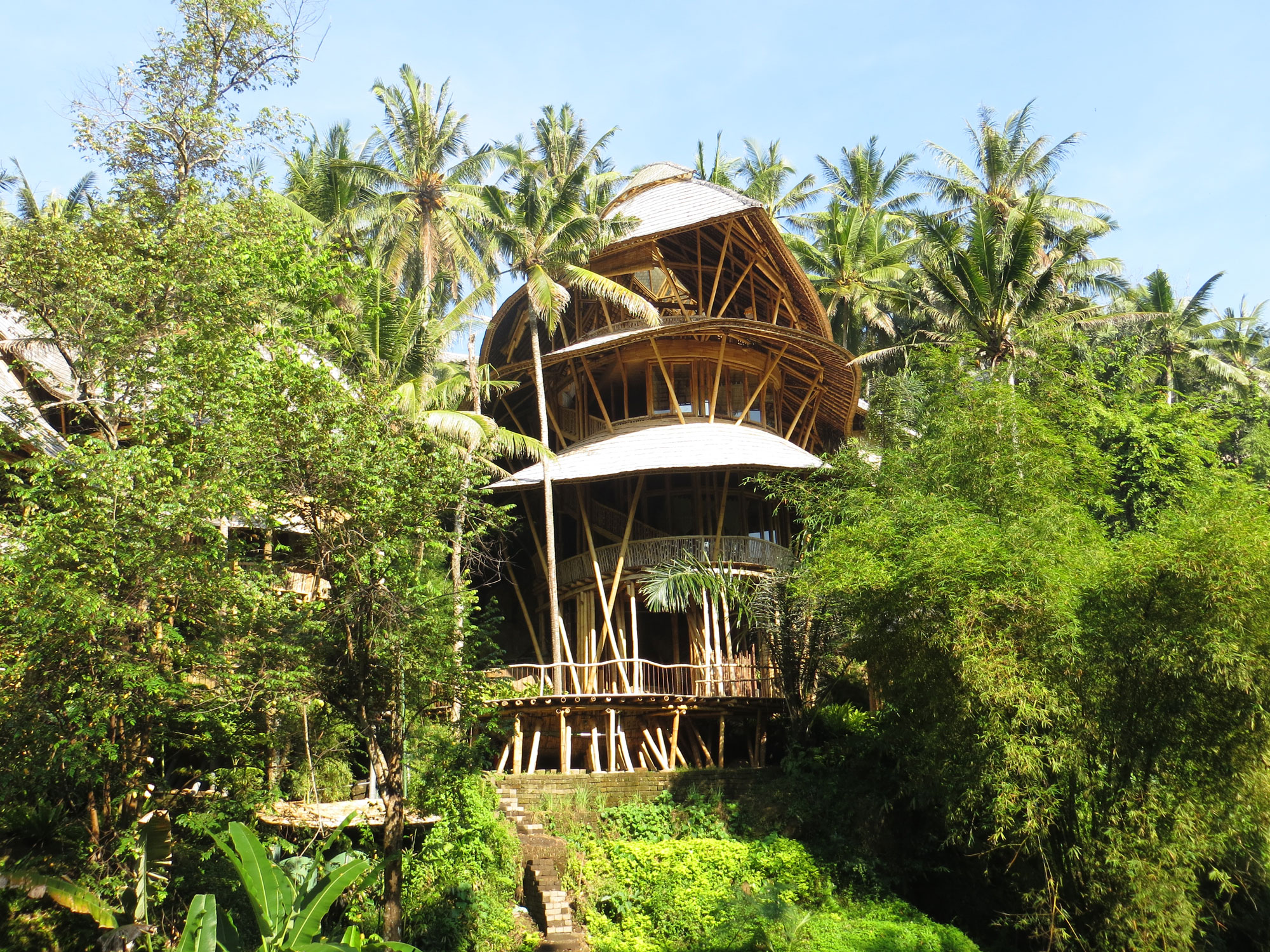 For those of you who would love to experience living in one of those magnificent villas, it is possible via Airbnb, and judging by the comments left by visitors, the experience is quite sensational.
Humanitarian Solutions
Bamboo has also emerged as an alternative to address certain housing problems, notably in Asia.
In 2013, at the Hong Kong Biennale, the architecture firm AFFECT-T proposed, a model of housing that can be installed in disaffected building. Their goal? Solving the housing crisis that gripped the city and is still ongoing.
Also in 2013, H&P Architects presented a project for budget housing in an area of Vietnam that was struggling with floods. Using local materials such as bamboo and foliage, they aimed at offering a roof for modest families, a house that is adapted to their environment and which can actually float in case of major flooding.    
More recently, in 2016, Chinese architects from the firm Penda pushed the concept even further in terms of being ecologically responsible, and they built sizable cabins using only bamboo sticks and strings. Their goal is not simply to build a few of those, but an entire city of roughly 20,000 people by 2023.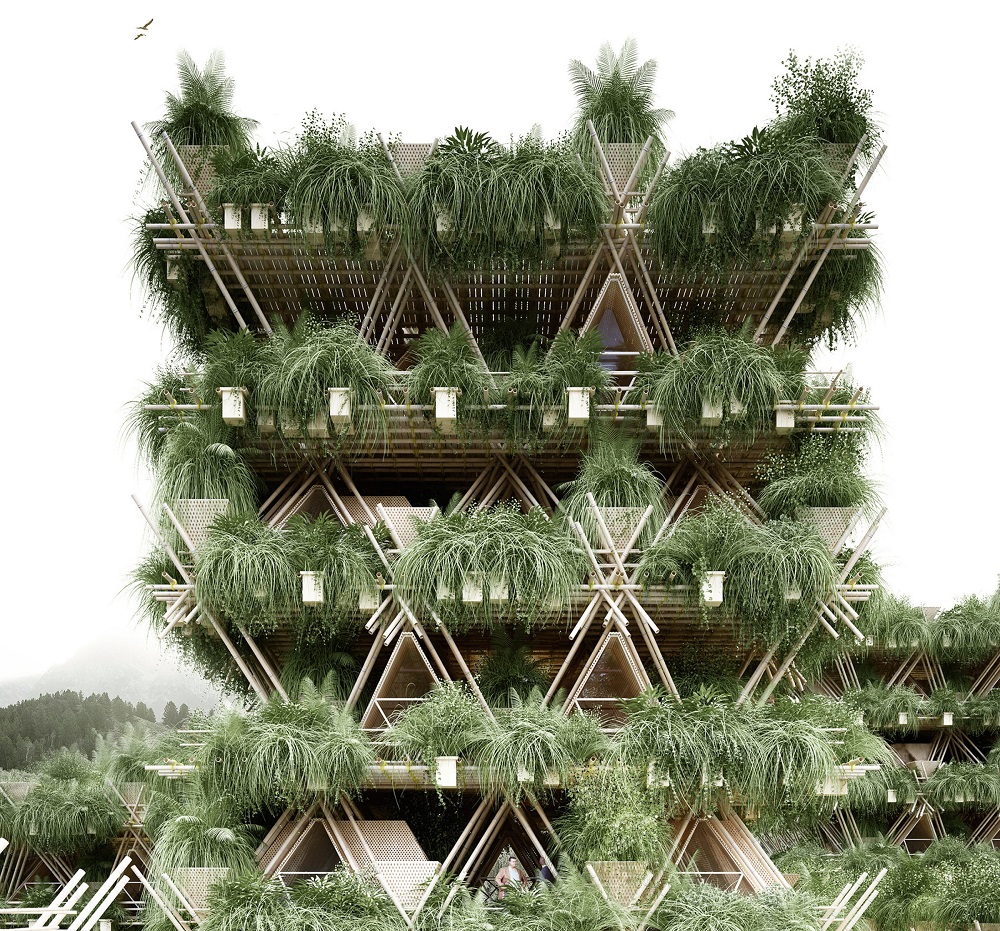 Houses for Almost Everyone
Between Bali's villas and humanitarian projects, there is a whole spectrum of bamboo dwellings that attract individuals who simply appreciate the plant's beauty or are seeking to inhabit an affordable space that corresponds to their environmental values.
All over the planet—where the climate is warm or temperate—, people are opting for this type of dwelling, and companies have started offering such options.
People like Nopharat Pitchanthuk and his wife Kanyapak Silawatanawongse, from Thailand, live in a pretty two-story house that is also their orthopedic clinic.
Here too, the construction is perfectly integrated to the environment and is designed to be very luminous. It exudes simplicity, serenity and joie de vivre.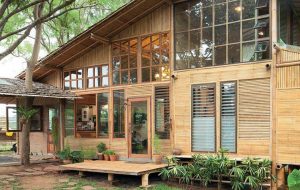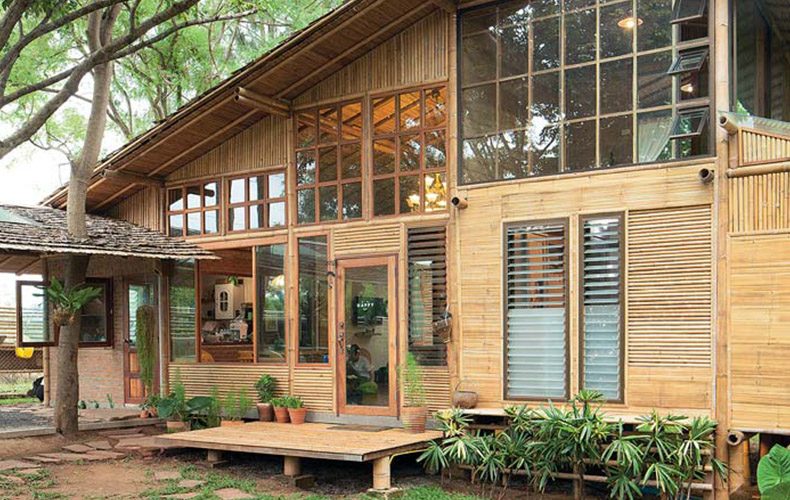 Companies like Hawaii's Bamboo Living offer several models of bamboo houses for all budgets and needs, which is once more a testament to the material's versatility and availability.
Why Bamboo?
Bamboo is a plant in the grass family with exceptional characteristics. 
At once hard, solid, light and flexible, bamboo is highly versatile. Throughout the centuries, it has been used to build bridges, scaffolding, and all kinds of buildings. But what made its popularity skyrocket over the last decade—apart from the treatment to improve its longevity—is the fact that it grows so fast. 
Bamboo is the fastest-growing plant on the planet. Whereas trees can typically be harvested after 25 to 50 years, bamboo can be harvested every 3 to 6 years. Certain species can grow by 36 inches in 24 hours, a record in the plant world. Thanks to this phenomenal growth rate, bamboo will no doubt play a crucial role in sustainable development.
What About Quebec?
Obviously, Quebec's climate is not optimal for bamboo houses.
That being said, nothing is stopping our creators and buyers to find inspiration in the many ways this plant is used for new, innovative solutions adapted to our four seasons. Even though we cannot build such dwellings here, we can still take advantage of bamboo's beauty and many characteristics through products that are made with the plant and make buying them one of the ways we can contribute to the protection of our beautiful planet.
Floors and Decorative Panels
Bamboo floors are an interesting option that is becoming increasingly popular with Québec's consumers. Made by lamination, they come in various textures and hues, they are humidity resistant, are easy to care for and offer great value for the money.
As for panels, they offer endless decorative possibilities and will add personality to any wall, ceiling, piece of furniture, or even to the steps or railing of a staircase. Those panels are also used for their acoustic properties.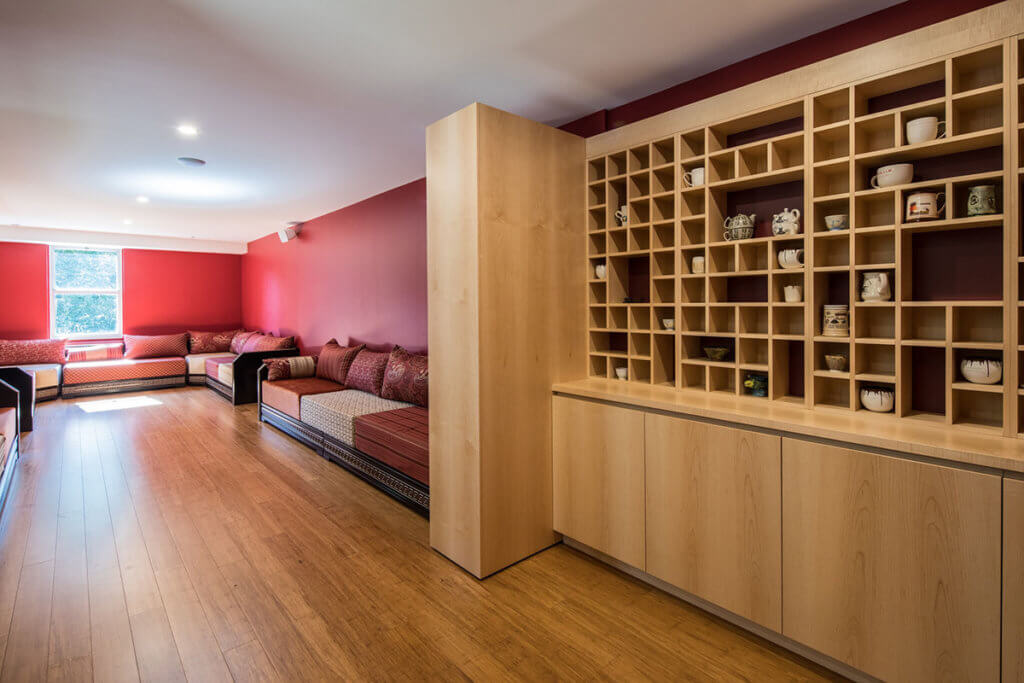 Furniture
If the only thing that comes to mind upon hearing "bamboo furniture" is one of a big round chair hanging on a massive chain, it may be time to update your references.
Even though the plant's natural aesthetic may please many a consumer, you might be surprised to know that laminated bamboo is also used to make furniture items such as tables and beds and it looks quite like wood.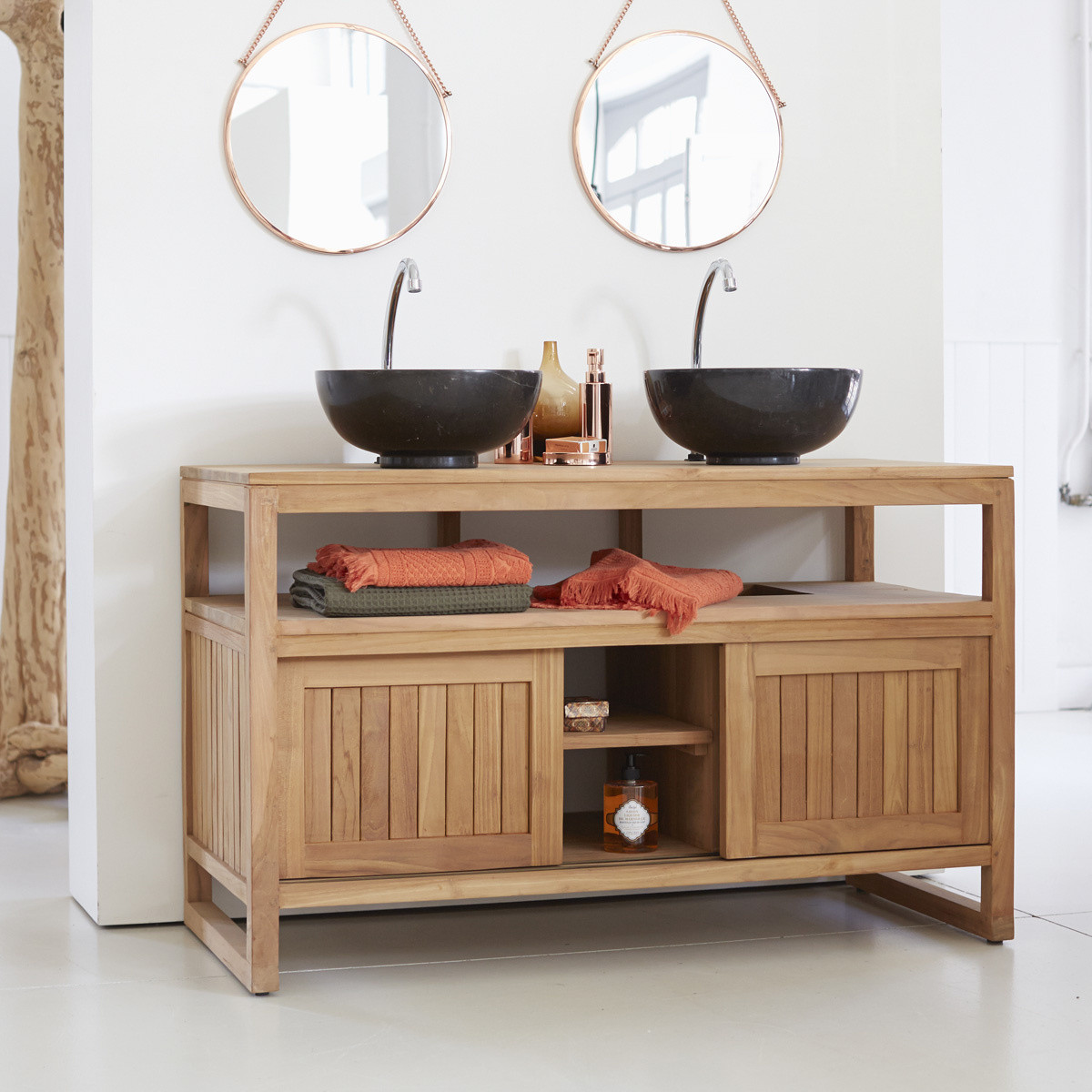 Photo credit : Light in time to come
Kitchen, Bathroom and More
There are countless accessories for the kitchen and the bathroom on the market, such as bowls and plates, bath racks and toothbrush holders, all made with bamboo.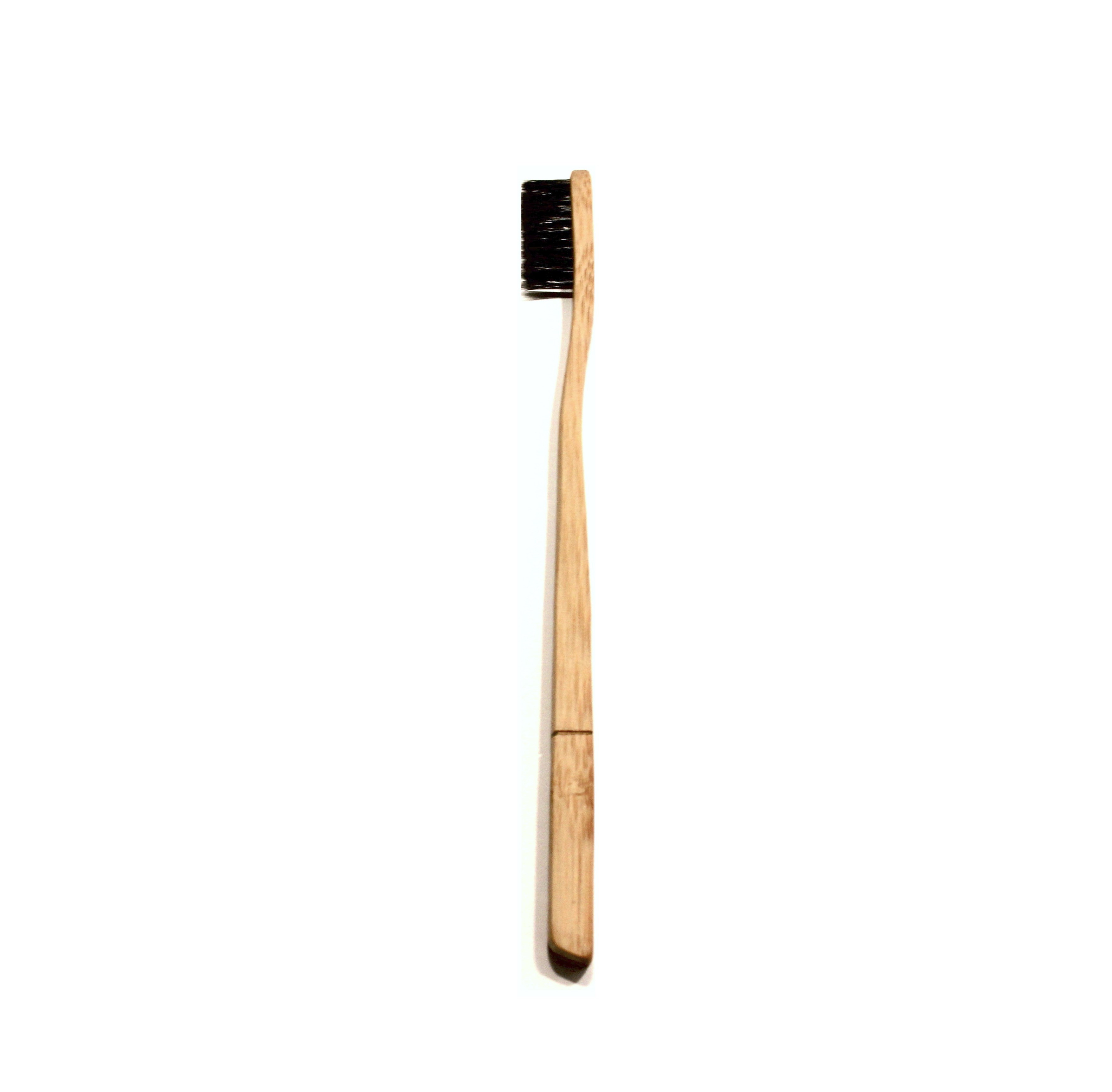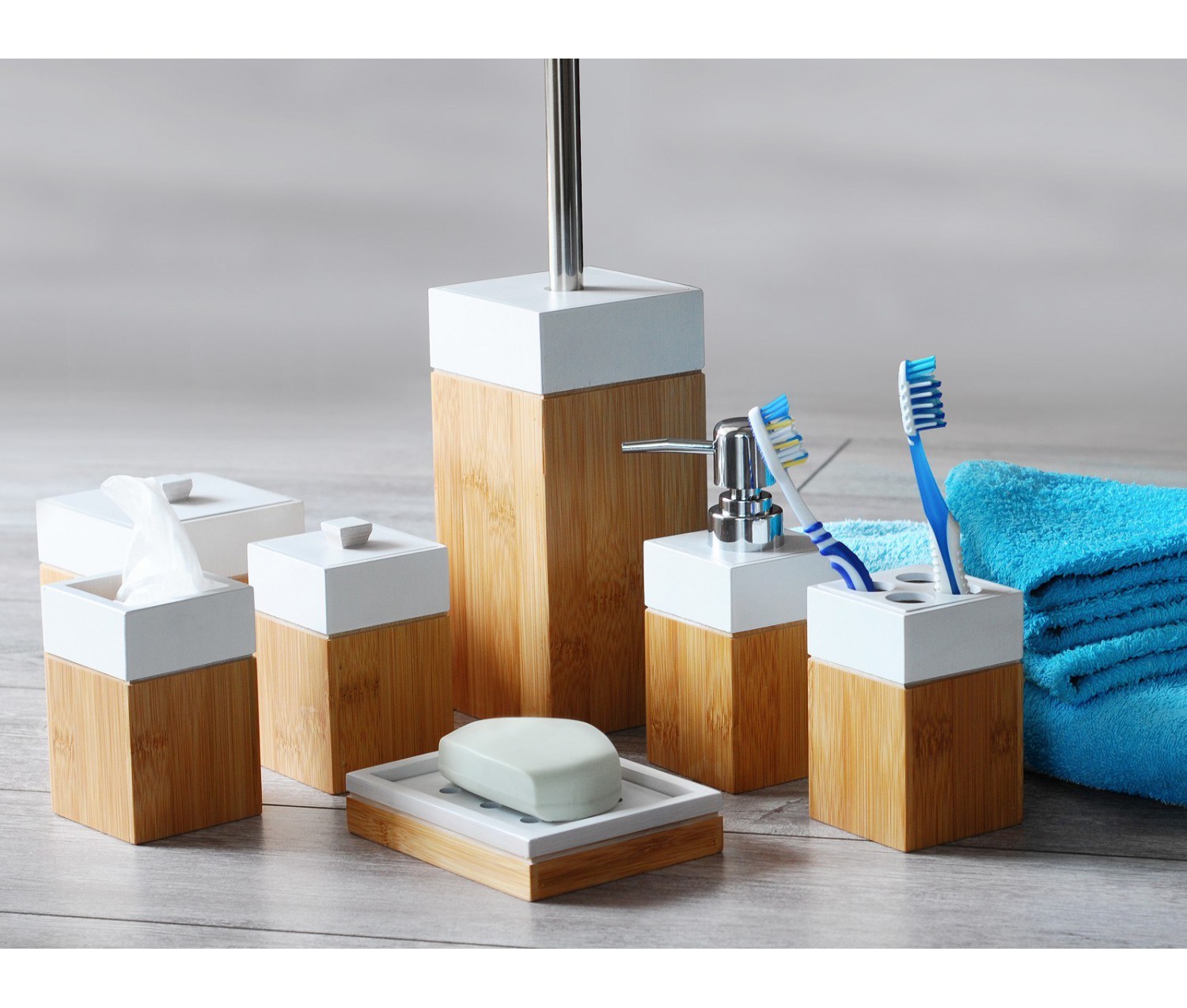 You can even buy eyewear, watches and calculators made of bamboo.
Bamboo is your go-to choice if you are looking to add a touch of exoticism to your décor while feeling like you are also being altruistic or if you like the jungle's tropical aesthetic but also want to be a responsible consumer. Keep that in mind when you buy your next home or renovate the one you already own.