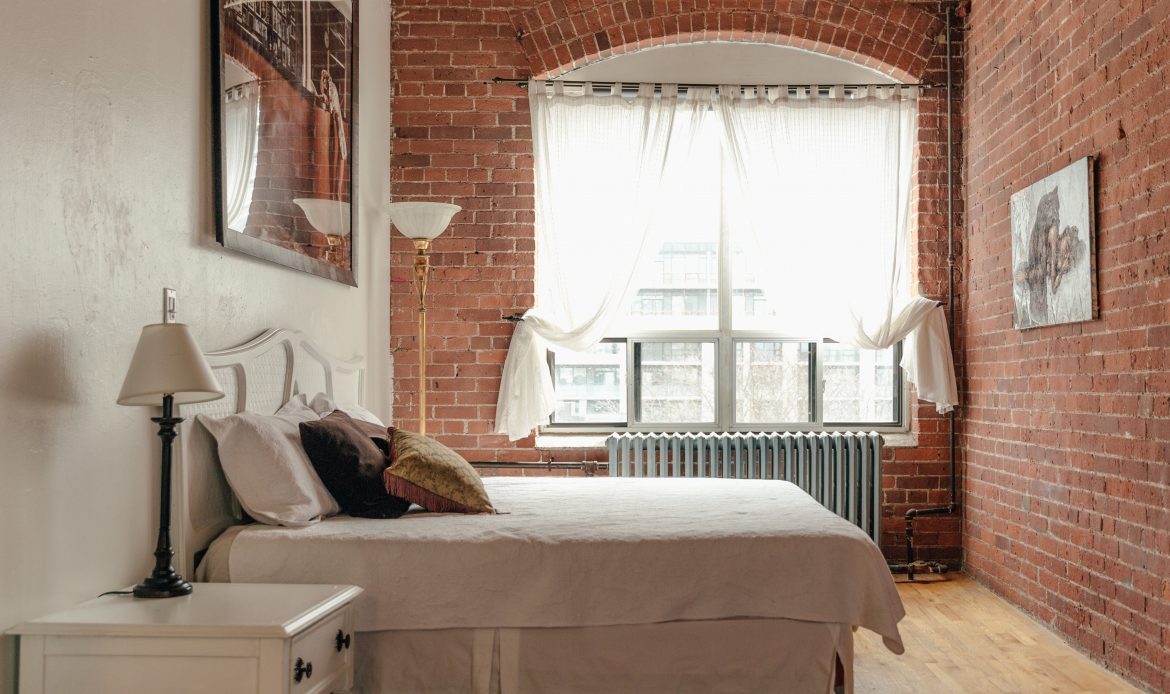 Jul
10
Six Ideas for a Beautiful Bedroom
Bedrooms have a special place in the house. We want them to be calming, to facilitate sleep, but we also like to imagine them as a refuge, a place where we can hide for a moment, away from the everyday family bustle. Therefore, in bedrooms we usually try to create a relaxing atmosphere where comfort is king. 
Here are a few on-trend ideas to decorate your bedroom(s).
Bright colours
Pantone's  colour of 2019, Living Coral, is perfectly suited to the trend of decorating bedrooms with bright colours. For a vibrant look, dare to use pink, orange and yellow, either as dominant colours, or bright splashes against a white background.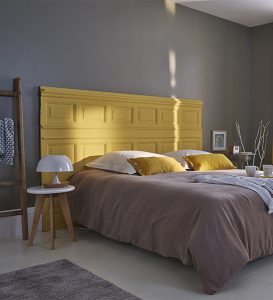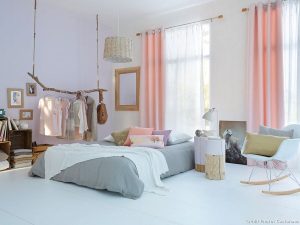 Gold
In the bedroom, and elsewhere in the house, gold is being using more as a way to increase the "warmth" of a room. Depending on your choice of copper, brass or gold, as a material or simply a colour, these tones can evoke the country, industrial chic or opulence. Associated with wood, gold elements also blend well with the rustic-chic style.
Velvet
If there is a textile that has surprisingly resurfaced in recent years, it has to be velvet. Bedrooms are the perfect place to use this soft, shimming fabric. Whether in the bedding, on a padded headboard, or as a window dressing, its rich, sumptuous appearance has the potential to enhance the look of your bedroom.  
Dressed walls
Bedrooms are also an ideal place to experiment with featuring one or more accent walls, using raw materials (wood, stone, etc.), decorative panels, or bold wallpaper. Most often behind the headboard, an accent wall can be covered with bricks, real or not, 3D effect panels, or even panoramic wallpaper, or one with strong patterns.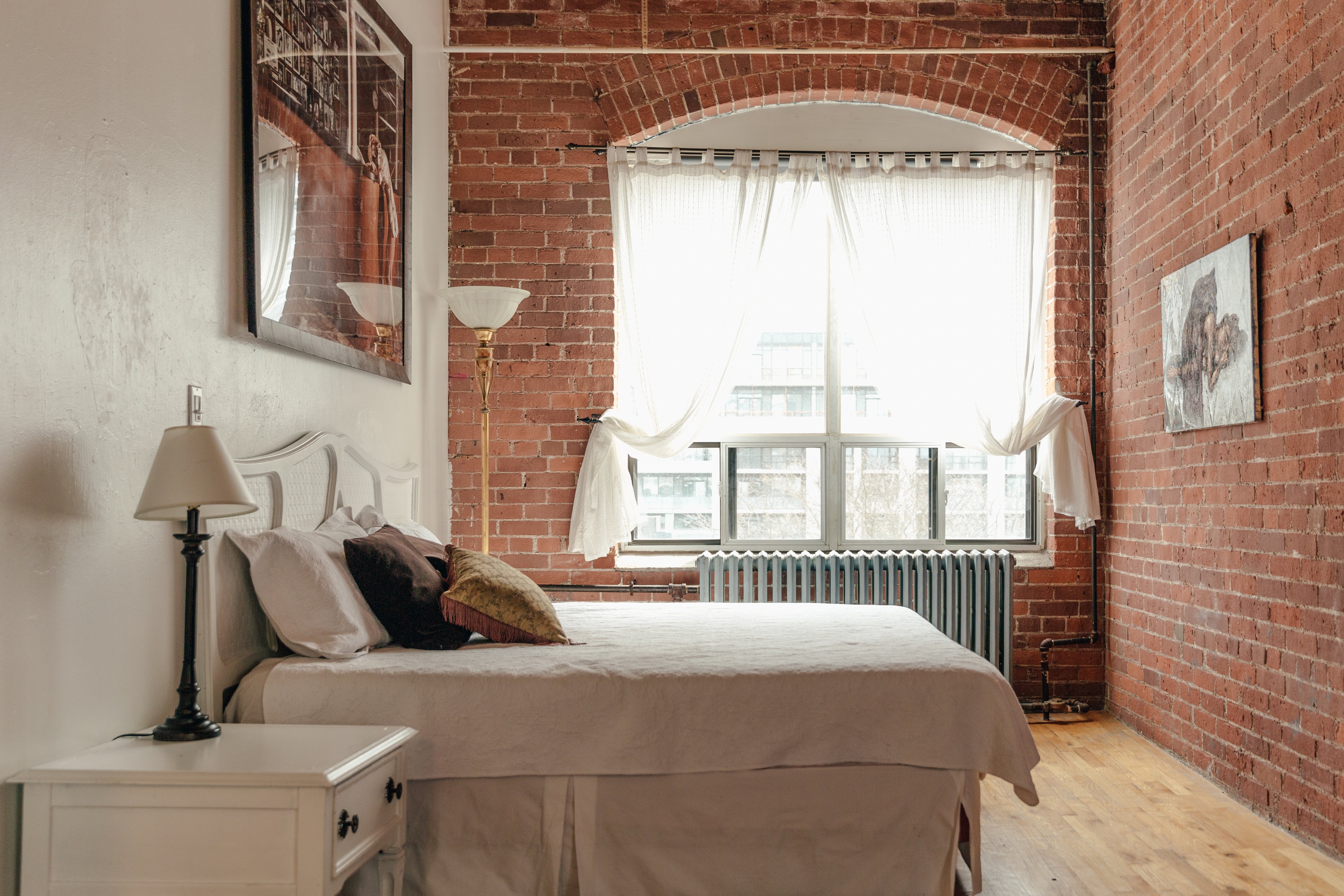 Photo source: libre de droit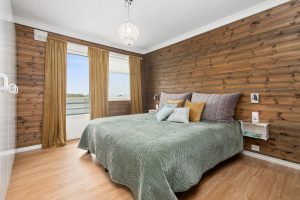 Photo source: libre de droit
Augmented minimalism
You like minimalist style, but worry about getting tired of its cold side and apparent monotony? Not to worry, now you can, and even should, accent a minimalist décor with a strong element that will energize the space. In the bedroom, this can be done by using a spectacular lighting fixture, an original headboard or even a colourful armchair.  
Imaginative headboards
A custom headboard continues to be an excellent way to achieve an inspiring décor in the bedroom. While there are many choices in stores, homemade headboards are always popular, even after several years. And in reality, just about anything that can be put on a wall can be used as a headboard: all types of carpets, large works of art, all types of wood (barn wood, pallets, recycled doors, etc.), colourful panels, paint; the possibilities are endless.