A simple texture has the power to become the central element of a room or bring bold, warm or evocative touches to any decor. Textures can be contrasted, judiciously mixed or superimposed. They give personality to any space by soliciting all your senses: your sight, your touch, and even your hearing, sometimes.
Here is a list of materials with different textures that can transform your home into a paradise for the senses.
Wood and other vegetal materials—rattan, wicker, bamboo
Whether it is solid, raw, natural, varnished or stained, wood is the champion of textures.
From barn wood shelves to solid wood tables, teak wall ornaments to cherry-wood floors, this material stands out because of its patterns, it grain and its hues, which all vary according to the species.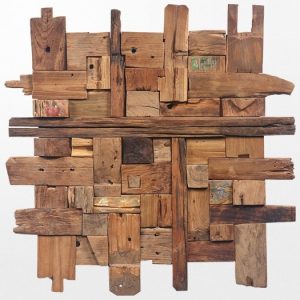 Wood is a welcome addition to any room in your home, from the cellar to the attic and is just as comfortable in modern, contemporary, or rustic décors. . . Feeling contemporary: a rattan canning headboard or a bamboo folding screen will conjure the jungle in a flash while remaining up to date.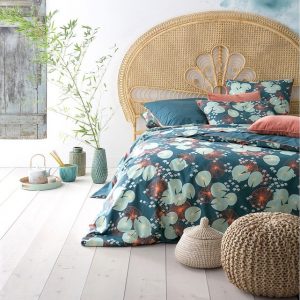 Stone, concrete, bricks, terrazzo, glass, ceramics
Whether it is raw or polished, smooth or rough, or even crisscrossed by natural patterns, stone adds an impression of solidity and longevity. Think marble or concrete kitchen island, a brick, flat stones or terrazzo covered wall, or even a glass staircase: all of those elements celebrate the material you have chosen to highlight the look of your space.
Adding a touch of variety to your walls, floors, backsplashes and kitchen island facades, there is nothing better and easier than tiles and ceramic or porcelain tiles. They come in a multitude of shapes, colours, patterns and they can even be used to reproduce existing textures or totally new ones.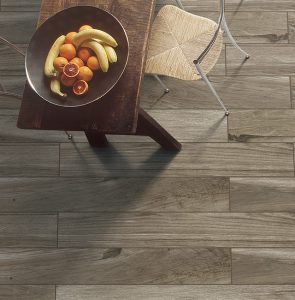 Stainless steel, copper, brass
These metallic materials are available in two different textures. When smooth, you will want to capitalize on their sheen, while when they are hammered or embossed—by hand or mechanically—, they bring a new dimension and a worked-on, less uniform aspect. 
Where copper and brass will add ambiance to a rustic dining room or warmth to a contemporary living room, steel will bring an industrial touch thanks to its slightly cold and highly elegant nature. That is why it is very important to really think about the ambiance you are going for before picking the right material for it.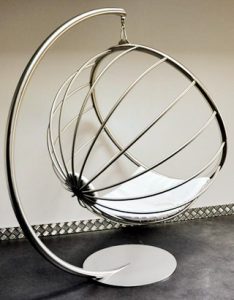 Textiles and hides 
Fabrics and leathers, whether they are natural or synthetic can also decorate a room by adding a splash of dynamism and liveliness. With virtually endless design possibilities and textures that are extremely varied in terms of softness and thickness, they are able to express exoticism or refinement, comfort or joie de vivre.
The silky texture of velvet is making a big comeback in decoration: curtains, bedding, carpets and wall coverings have all embraced its softness and lustre. As for wool, it has graced lampshades and oversized knit throws, and linen has been known to be used in the creation of magnificent minimalist chairs. Leather remains a classic to upholster large pieces of furniture, but it also makes a seductive and unexpected wall covering.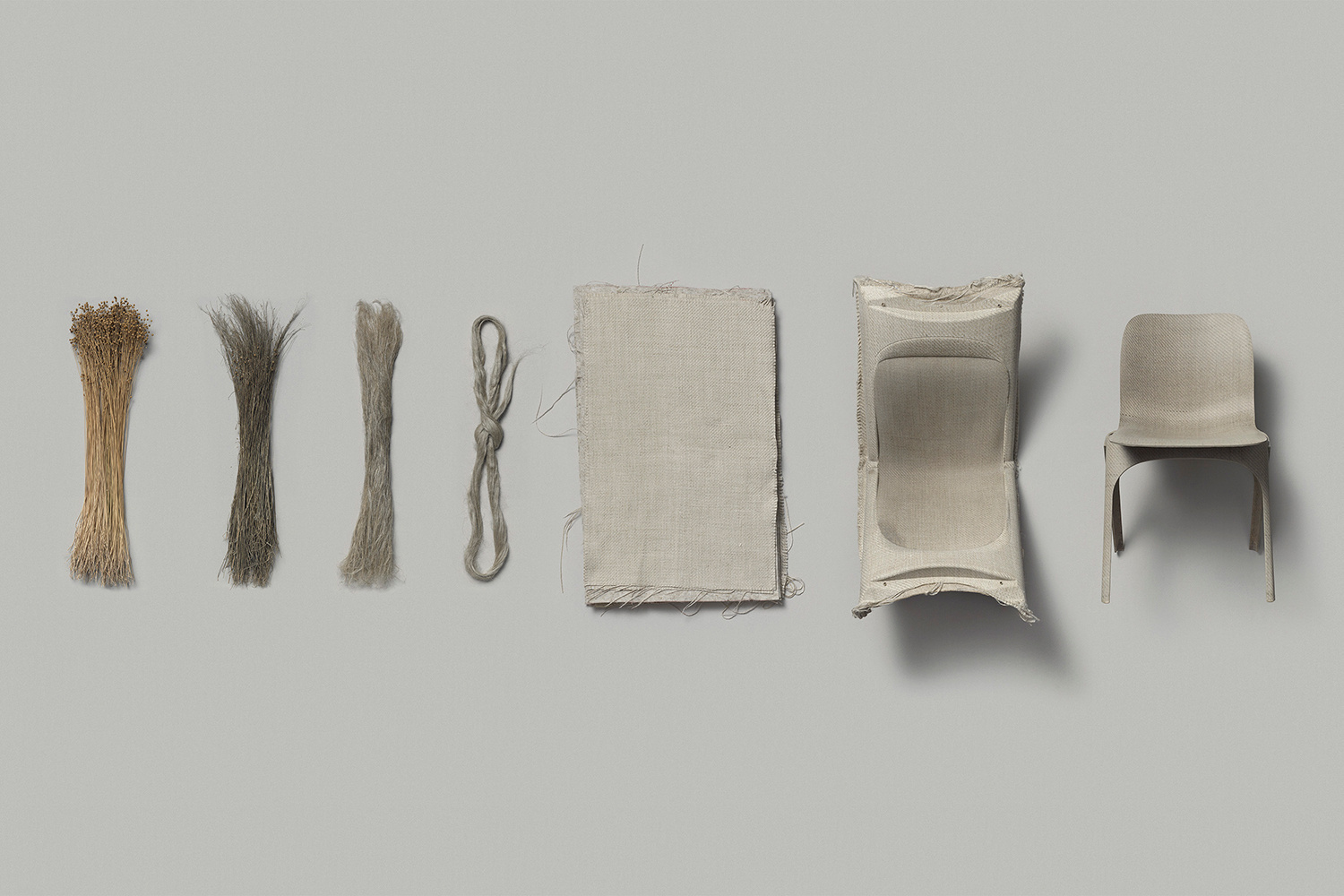 Photo credit : Christien Meindertsma
Wallpaper
What better way to raise the wow factor through the roof than a spectacular wall.
Wallpaper is still the way to go when you are considering the idea of adding texture on a large scale in a room. 
There are embossed and goffered wallpapers which offer a mild relief and propose patterns of various complexity, often tone-on-tone, such as irregular dots and embellishments of all kinds.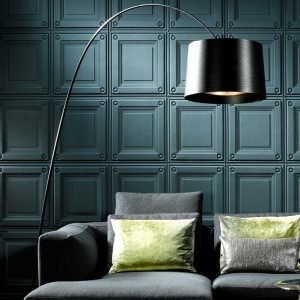 Then, there are wallpapers that perfectly imitate the materials who are the champions of texture: granite, stones, wood (planks, logs, blocks), etc. In such cases, it is mainly through your eyesight that their evocative power is perceived, and since they are photographic images, the illusion is perfect and the impression of texture is impressive.
Finally, all those wallpapers that rely on geometric shapes, on photos and drawings—inspired by nature or otherwise, sometimes even including a 3D or trompe l'oeil effect—, have the ability to address your senses in a ravishing way.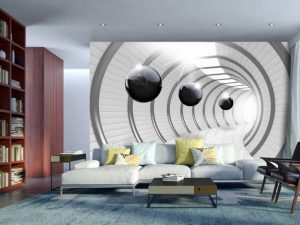 "Everything has a texture."
Once you embrace the fact that "everything has a texture," it can be easy to get lost in the multitude of accents and combinations which can be created from a near-infinity of materials, structures and objects.
Just as with anything else you decide to include to your home décor, do not hesitate to get information on the relevance of using this or that material in the context of the style you are going for in each of your rooms. 
Some designs go quite well with others, while some are rather incompatible. The same goes for textures. Make sure you choose them according to your preferences, but also according to the desired effect whether it is a subtle or a bold one.